Home Appliances Service
The home appliances have become more powerful and complex, which requires a lot of experience and close collaboration with major manufacturers in order to keep up with the technology. Having our own service, equipped with the latest measuring and testing equipments to optimize the intervention time, we've always tried to improve the quality of our services by implementing modern measurement and control systems to ensure we deliver maximum performance, consistent with the highest standards and being able to maintain optimal control of the service quality.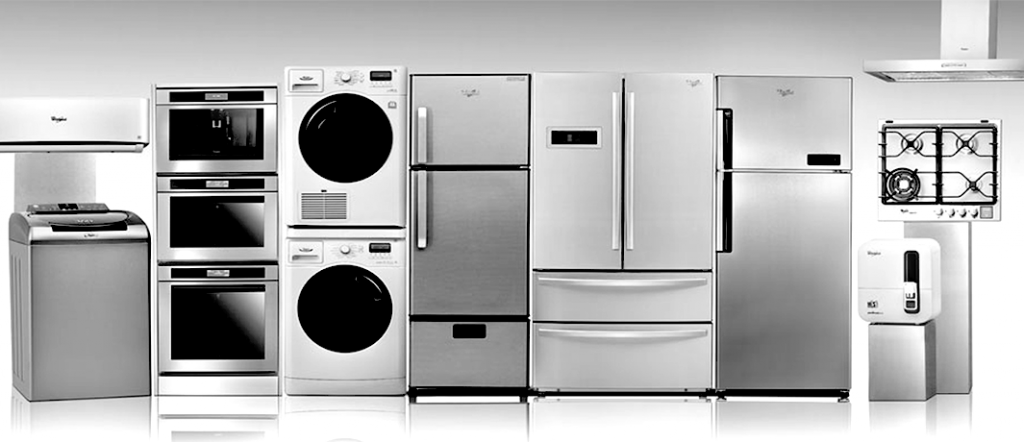 With experienced and qualified staff with extensive experience, we provide service with genuine parts for a wide range of home appliances:
Air conditioning
Steam cooking machines

Ice machines
Cookers
Vacuums
Boilers
Oil Heaters
Freezers
Microwaves
Baking ovens
Electric ovens
Cooking ovens
Dehumidifiers
Water dispensers
Espresso Coffee machines
Slicers
Ironing machines
Coffee perk
Refrigerators
Frit

Electric grills
Hoods
Water instant
Bread Machine
Automatic washing machines
Semi-automatic washing machines
Dishwashers
Meat mincers
Mixers
Induction hobs
Ranges
Toasters
Halogen heaters
Kitchen robots
Drums for ironing
Hair Dryers
Clothes dryers
Fans
Refrigerated showcases

Programming the interventions
To facilitate the planning on the technician's repair route, you are asked to accept the programming throughout the day for which the previously established schedule.
In case this is an inconvenience for you, then you need to choose another day, giving the technician a minimum of 4 hours, either in the morning or in the afternoon for the intervention to be done.
Time of intervention
All complaints are settled in the period of two days, depending on your presence at home for the procedure. The efforts are targeted to assist the complaints received since 10:00 the day following the receipt of the complaint, but no later than the end of the next working day's program.
Exceptions are the remote / inaccessible areas where complaints should be resolved through establishment received an appointment with the client in a five days interval.
If you want an appointment, contact us and our specialists will respond as soon as possible!